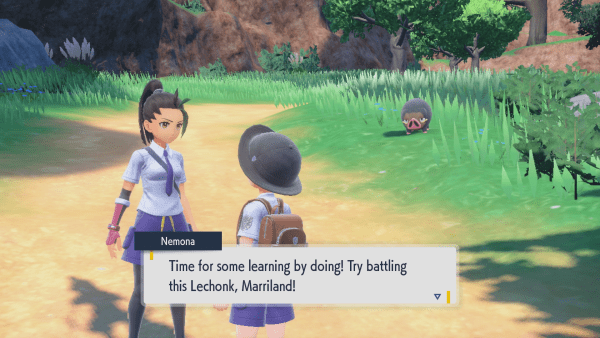 When you first arrive on Poco Path, you'll be greeted by Nemona, who will show you how to catch Pokémon and also give you a few Poké Balls to get started with. You'll have to fight against a Lechonk, which you can either catch or knock out
You can feel free to catch more Pokémon in the area or pick up the numerous items around, but your goal should be to head towards the lighthouse in the distance, where Nemona is.
As you get closer to it, you'll hear a sound, and you'll need to go to where the break in the nearby fence is. You'll fall down and then find a mysterious Pokémon down there (the one that appears on the box of your game), and you'll need to feed it your Sandwich that you got from your mom to help it regain its strength.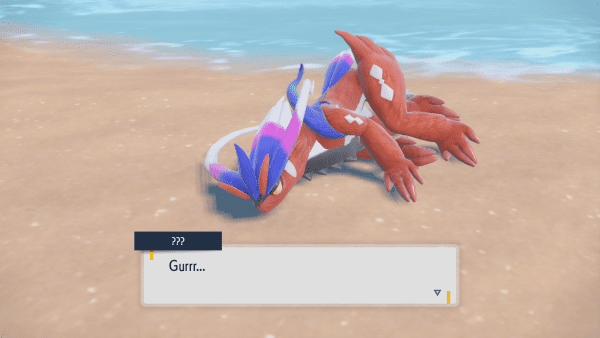 It will power up a bit and then lead you towards the nearby cave.