Titan Level: 29
Path to Lurking Steel Titan
Getting to the Lurking Steel Titan is a bit of a jaunt, especially because it comes at a bit of a weird time, but that's fine. You'll want to start at Levincia on the eastern side of Paldea, which you should be able to reach in any number of ways, including swimming along the southeastern coast to get there.
From Levincia, just head north and continue up the hill leading north until you reach the wasteland area. There should still be a road to follow, leading up and around as you continue up the hill. This should take you back south and eventually southwest, so follow it until you get a bit before halfway to Zapapico—ideally, just set the destination marker on your map for the Lurking Steel Titan and you should see it to your north as you follow the road.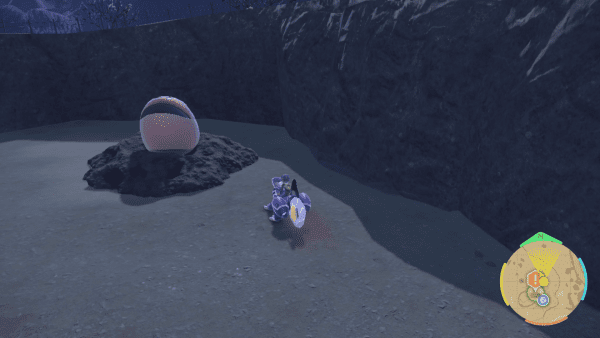 You'll find the Lurking Steel Titan inside of a dug out pit, poking out of the ground.
vs. Lurking Steel Titan
Once you're ready for the battle, approach the giant Orthworm and you'll start a battle with it!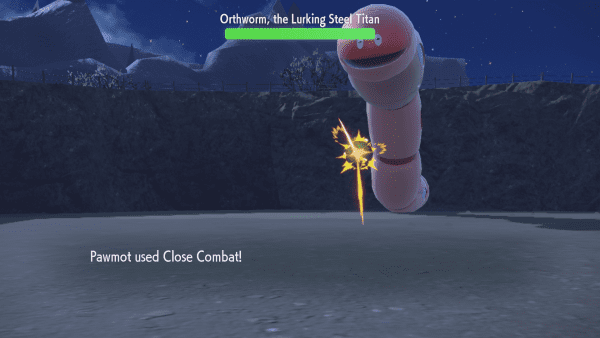 Lv. 29
Orthworm, the Lurking Steel Titan
Phase 1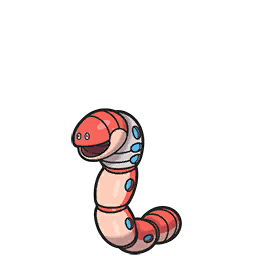 Orthworm is a pure-Steel-type, but it has Earth Eater as its Ability, which means it will get healed if it is hit by a Ground-type move, so avoid using those against it and stick to Fire- or Fighting-type moves instead.
It may hit fairly hard with Iron Tail, but otherwise it should be reasonable to fight.
After you've gotten it down to about 10% of its health, it will run off, and you'll have to chase it around several tunnels nearby. Keep following it and don't lose track of it. Once you find it again, the real fight will begin, and Arven will show up to help.
The Titan Orthworm will get a boost to its stats after eating some of the Herba Mystica, but you'll also get help from Arven and his Toedscool Lv. 28.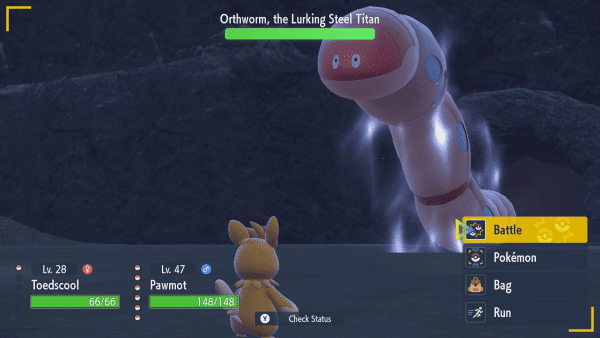 Lv. 29
Orthworm, the Lurking Steel Titan
Phase 2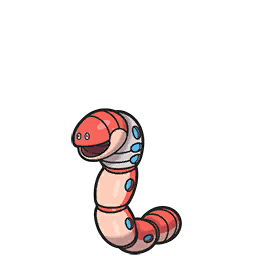 Ability: Earth Eater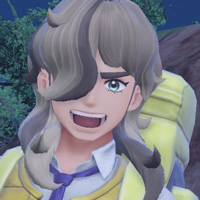 Lv. 28

Toedscool
Moves:
Supersonic
Screech
Grass Knot
Hex
Ability: Mycelium Might
Once you've defeated Orthworm, you'll go through another cutscene with Arven, and at the end of it, Koraidon/Miraidon will receive an upgrade allowing them to high jump. You can do this by simply holding in the B button while jumping for a bit longer; if you want to do a shorter jump, you can just lightly tap B.
Catch Titan Orthworm
After you've defeated the Lurking Steel Titan, Orthworm, you can find it stationary around the area. You can press A to battle against it and, if you catch it, it will prove to be pretty exceptional for an Orthworm. It has a special Mark granting it the "Orthworm the Former Titan" title when sent out in battle, plus it has very good stats (30 IVs in each stat, almost perfect).
Path to Zapapico
While you're in the area, it might not be a bad idea to head to Zapapico, because it has a few points of interest, especially if you're interested in evolving your Charcadet into either Armarouge (Scarlet) or Ceruledge (Violet).
It's pretty easy to get to: just head all the way to the west in the wasteland area. Zapapico can be found there. There are quite a few Pokémon and items around, as well as Trainers. Try to avoid falling down into any of the digsite holes, as these may not be so easy to get out of and you may need to adjust your path.
Zapapico
Although Zapapico doesn't have a Gym or anything too exciting in it, it's a good place to be able to fly back to via fast travel, so registering it is a good idea.
The main point of interest you'll want from Zapapico is making a trade for an item. There's a woman who will trade you an item used to evolve Charcadet, although which trade she'll offer depends on which version you're playing.
In Scarlet, she'll ask for 10 Bronzor Fragments and will give you 1 Auspicious Armor in return, which you can use on Charcadet to evolve it into Armarouge.

You can find Bronzor or Bronzong (either will work) wandering around many of the ruins throughout Paldea.

In Violet, she'll ask for 10 Sinistea Chips and will give you 1 Malicious Armor in return, which evolves Charcadet into Ceruledge when used on it.

You can find Sinistea nearby certain towns or cities, including Zapapico. They're very small, so keep a careful eye out for them. Alfornada is another city where you can find them outside.

This trade is repeatable, but you'll need the same quantity of items per trade.
Where to Go Next
If you're following the Path of Legends storyline, the next Titan for you to take down is the Quaking Earth Titan in the Asado Desert to the west, although it is quite strong, at level 45, so you may want to occupy yourself with other things beforehand. If you're following the recommended path, you'll want to challenge the Cascarrafa Gym next, which actually leads you through Asado Desert and nearby the Quaking Earth Titan anyway.
Path of Legends Path
Recommended Path