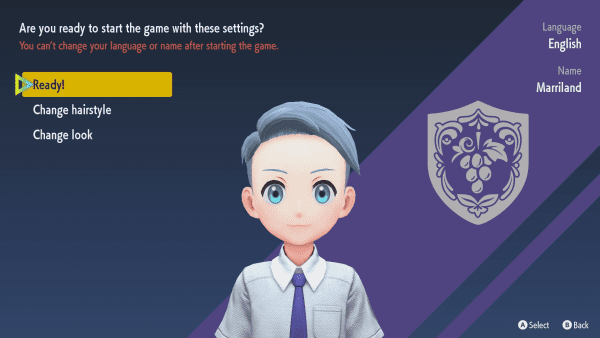 Before you begin, you'll have to choose which language you want to play the game in. This cannot be changed after starting the game, but keep in mind that this guide is written based on the English version, so if you are playing in a different language, some character names might be different.
You'll also be able to choose whether you're playing as a boy or a girl, and even adjust your overall hairstyle, makeup, and appearance with a good amount of customization.
After confirming, you'll be brought into the world of Pokémon, in your home in the southern part of the Paldea region.
Your Starter Pokémon
You'll need to do a few things around the house, but the long and short of it is you'll be introduced to Director Clavell and will begin your enrollment process to either the Naranja Academy (Scarlet) or the Uva Academy (Violet).
After leaving the house, you'll be shown the three choices of starter Pokémon from the region: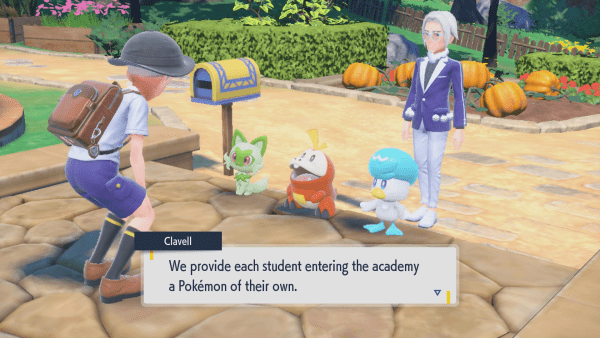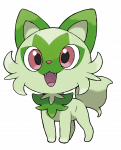 Sprigatito, the Grass-type Cat Pokémon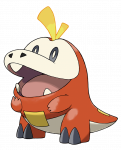 Fuecoco, the Fire-type Crocodile Pokémon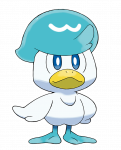 Quaxly, the Water-type Duck Pokémon
You won't get to choose just yet, though: you'll first need to walk towards Director Clavell's house along the path. When you get there, though, you'll then need to make your choice. And don't worry, while walking there, you'll gain the ability to run faster—you just walk very slow in the beginning.
Battling Nemona
After picking your starter Pokémon, you'll be challenged to a battle by Nemona, who has reached Champion Rank in the Paldea region. Don't worry, she'll keep things fair against you by using one of the starter Pokémon you didn't choose in your battle—the one yours is super effective against.
Follow her to the beach and battle her. She should be very easy due to your type advantage against her, so just use the move that's the same type as your Pokémon and the fight will be over in a few turns.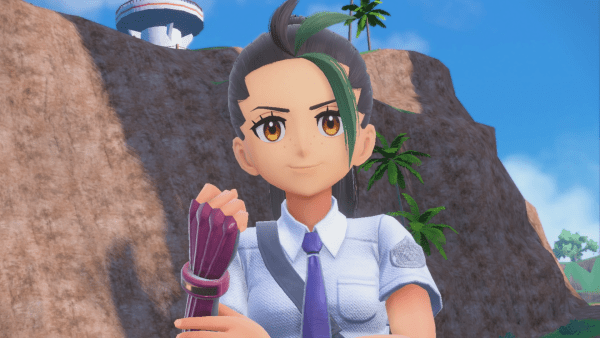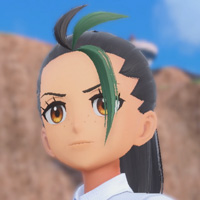 Pokémon Trainer Nemona
300

Lv. 5

Quaxly
If you started with Sprigatito
Ability: Torrent

Lv. 5

Sprigatito
If you started with Fuecoco
Moves:
Scratch
Tail Whip
Leafage
Ability: Overgrow

Lv. 5

Fuecoco
If you started with Quaxly
Ability: Blaze
Afterwards, you're free to explore a bit more around, and there are some items in the nearby area you might want to pick up. When you're done, follow Nemona to the point on the map that leads to Poco Path.