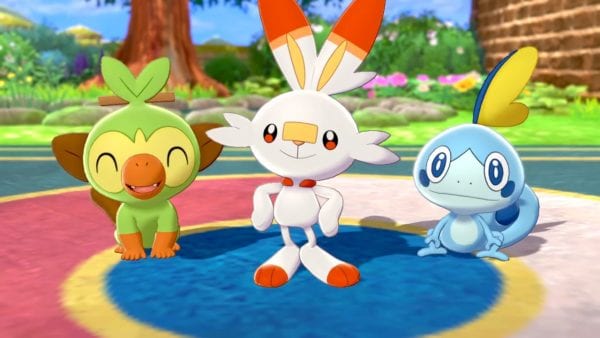 As of September 18, 2019, there are a total of 20 new Pokémon revealed for Pokémon Sword & Shield, in addition to a total of 3 new Galarian forms of existing Pokémon. The first three revealed, shown above, are the starter Pokémon for the Galar region and they are Grookey (left), Scorbunny (center), and Sobble (right).
You can find all of the revealed Pokémon down below. Click their image to visit a page containing more information and screenshots about the specific Pokémon.
Galarian Forms
Like the Alolan forms of Pokémon introduced in Pokémon Sun & Moon, Pokémon Sword & Shield introduce their own regional variants of existing Pokémon, featuring new appearances, typing, abilities, and moves.
Legendary Pokémon
Here is a look at the two legendary Pokémon of the Galar region, featured on the box art for the games.