In the Wild Area, Trainers can team up in groups of four in order to take on Max Raid Battles, which are super-powerful fights against wild Dynamax Pokémon. These Pokémon are fought in a four-versus-one format, with the wild Dynamax Pokémon remaining in Dynamax form for the entire battle and having additional difficulty to make them especially threatening.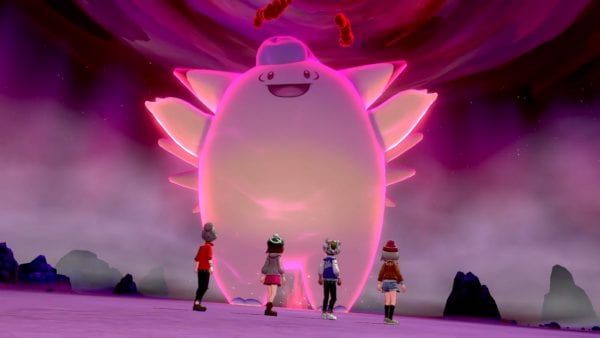 These battles can be fought with up to three friends locally or online with Nintendo Switch Online — if there aren't enough players for a full group of four, support Trainers will be automatically added to the group to help in the battle.
It's important to coordinate attacks and strategy during these Max Raid Battles, as only one Pokémon across all four Trainers' teams can Dynamax during the fight, so every other Pokémon used in the fight will be at a disadvantage compared to the strength of the wild Dynamax Pokémon.
After a wild Dynamax Pokémon has been weakened enough, all Trainers can make an attempt to catch it.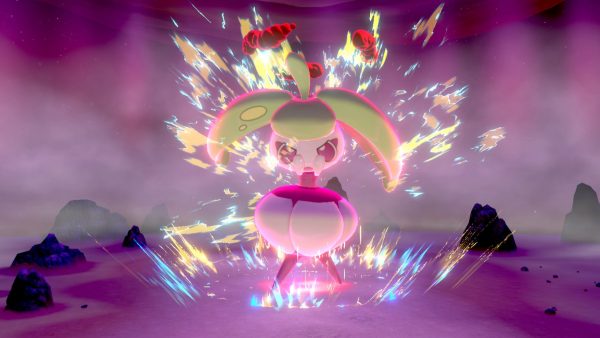 The Dynamax Pokémon you encounter is based on the location of the Pokémon Den in the Wild Area. There are also some Pokémon that can only be caught in Max Raid Battles.