Today's Pokémon Presents video also revealed a whole bunch of information, details, and gameplay footage for early next year's Pokémon Legends: Arceus, including two all-new evolutions of existing Pokémon and exclusive Hisuian Forms of a few other existing Pokémon.
While it was previously confirmed that the game took place far in the past in the Sinnoh region, it turns out that the region had a different name back then: the Hisui region (pronounced like "he-SU-ee", according to the video), and there are certain regional forms of Pokémon in that region—forms that, from the seems of things, eventually died out entirely in the modern day world and Sinnoh region.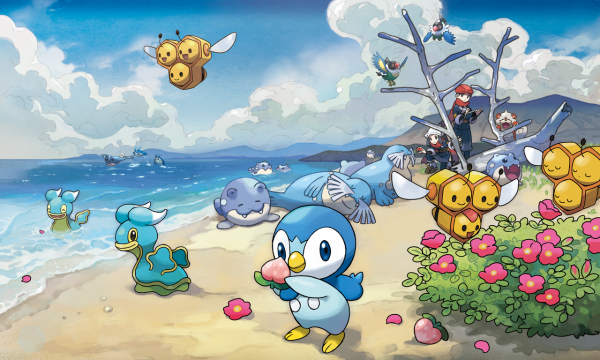 Players will not just have to battle against wild Pokémon in the region, but survive against them, as they can attack the player and if the player sustains too much damage they will be sent back to their most recent base camp—an interesting mechanic, as the player may be incentivized to sneak up on Pokémon.
Of course, the player can still battle these wild foes by using their own Pokémon, although the battle system is a bit different from the main series games, as there are two attack styles: the Strong Style and the Agile Style. Pokémon's Speed determines not just who acts first, but also can give faster Pokémon multiple turns to attack with, especially if they go for an Agile Style move instead of a Strong Style one. It's an interesting change to the tried-and-true formula.