Today marks the release of the special Pokémon TCG set, Celebrations, which come in 4-card packs contained within special Celebrations-themed products. You can see a YouTube video featuring some of these products above, which Pokémon were kind enough to send me for review.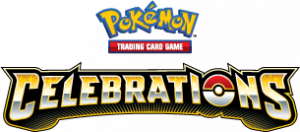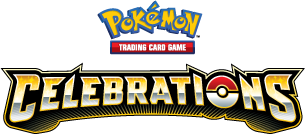 This set is meant to commemorate Pokémon's 25th anniversary and, in addition to the set itself containing numerous "pairs" of legendary Pokémon across all of the Generations—with Pikachu and Mew representing Generation 1, and with Cosmog and Cosmoem both present in Generation 7—it also contains the Classic Collection subset within, which features special Pokémon 25 stamped reprints of iconic, classic cards throughout the series of the Pokémon Trading Card Game, including many cards that left an impact either for competitive players or for old-school collectors.
These products have various other bonuses in them depending on which you get, such as promo cards, figures, coins, binders, and more. A previous post here on Marriland outlines all of these items along with their MSRP so you can figure out which products provide the best value.
Additionally, two new V Battle Decks have been released today—the Rayquaza V and the Noivern V Battle Decks. These each contain a full 60-card prebuilt deck that is ready to play right out of the box and are a good starting point for new players looking to get into the game. Pictures of these can be found down below.