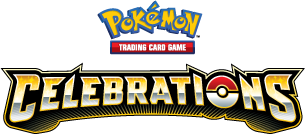 Pokémon has been on a roll lately with announcing new Pokémon TCG sets in advance, and the newest to add to this growing list is a special set called Celebrations that brings back some nostalgic cards and gameplay mechanics across the entire Pokémon TCG series, along with introducing special new cards that incorporate some of these past mechanics.
Some of the gameplay mechanics returning are Dark and Light Pokémon (introduced in Team Rocket and Neo Destiny respectively), Pokémon Prime (introduced in HeartGold & SoulSilver), Pokémon Star (☆) (from the Ruby & Sapphire era), Delta Species (δ) Pokémon (from the late third Generation era), Pokémon LV.X (from the Diamond & Pearl era), and Pokémon SP (from the Platinum era), as well as Pokémon-GX from the more recent Sun & Moon era of cards.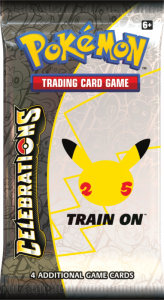 As this is a special set, akin to sets like Hidden Fates and Shining Fates, it won't have standalone booster packs or booster packs like standard sets; instead, a range of products—each with various promos for the special set—will contain special 4-card Celebrations booster packs, in addition to the other contents of the products, which will include other Pokémon TCG packs, promo cards, and more, depending on what you buy.
These products will begin to become available throughout the month of October, with the first products launching October 8, 2021 and with more launching later in the month. You can keep reading to take a look at some of the upcoming products in the Celebrations line.