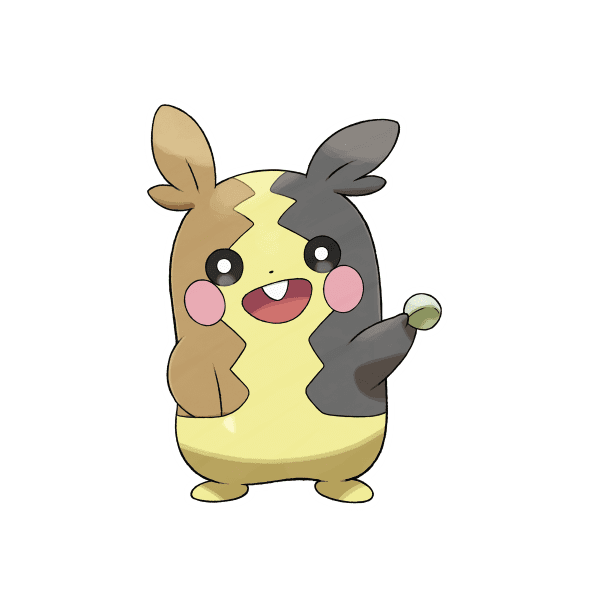 Full Belly Mode
Category: Two-Sided Pokémon
Type: Electric/Dark
Height: 1'0″
Weight: 6.6 lbs.
Ability: Hunger Switch
Morpeko is a new Electric/Dark-type Pokémon that was first revealed on August 7, 2019. It appears to be the Galar region's electric rodent and is also capable of switching between its Full Belly Mode and Hangry Mode form every turn thanks to its Hunger Switch ability.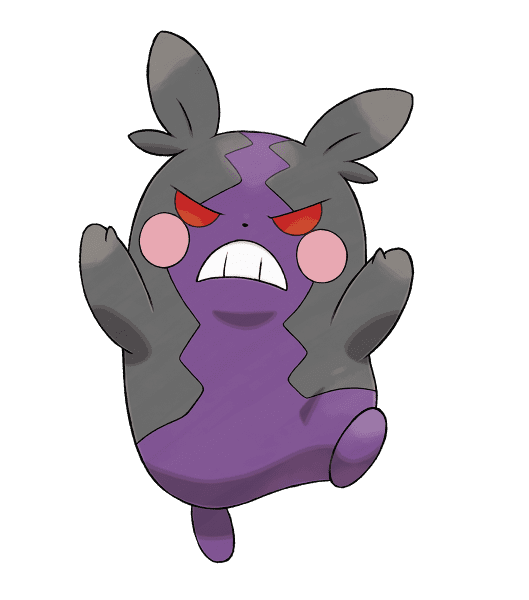 Hangry Mode
Category: Two-Sided Pokémon
Type: Electric/Dark
Height: 1'0″
Weight: 6.6 lbs.
Ability: Hunger Switch
While in its Hangry Mode, Morpeko's Aura Wheel move is Dark-type instead of its usual Electric-type. It is currently unknown whether its stats change while in Hangry Mode.
Morpeko's Evolution Line
Morpeko does not evolve into or from any other Pokémon.
More Information About Morpeko
The sacs in Morpeko's cheeks generate electricity, which consumes its energy and results in it constantly being hungry. While hungry, its hormones cause it to change its fur color and also become more aggressive.
You can find out even more information on Morpeko over on the site's Pokémon Sword & Shield Pokédex page for Morpeko:
Screenshots of Morpeko
Below are several assorted screenshots of Morpeko that have been revealed in trailers or official press shots.