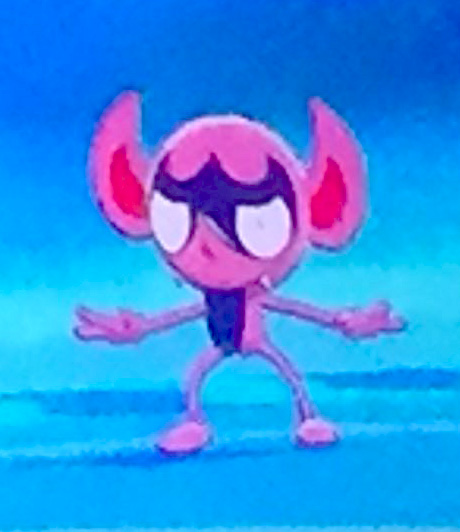 Impidimp
Category: ??? Pokémon
Type: Dark/Fairy-type
Height: ???
Weight: ??? lbs.
Ability: Prankster / Frisk
Impidimp is a Dark/Fairy-type Pokémon that was first shown to the world at Nintendo's E3 demo booths on June 11, 2019. Prior to the game's release, it was not officially revealed or acknowledged by Nintendo, The Pokémon Company, or The Pokémon Company International, outside of its inclusion in the demo booths.
Impidimp's Evolution Line
Impidimp evolves into Morgrem at level 32.
After that, it then eventually evolves into Grimmsnarl at level 42.
More Information About Impidimp
You can find out even more information on Impidimp over on the site's Pokémon Sword & Shield Pokédex page for Impidimp:
Screenshots of Impidimp
Below are several assorted pictures of Impidimp.
(Credits to @SebPro101 on Twitter for the E3 pictures.)