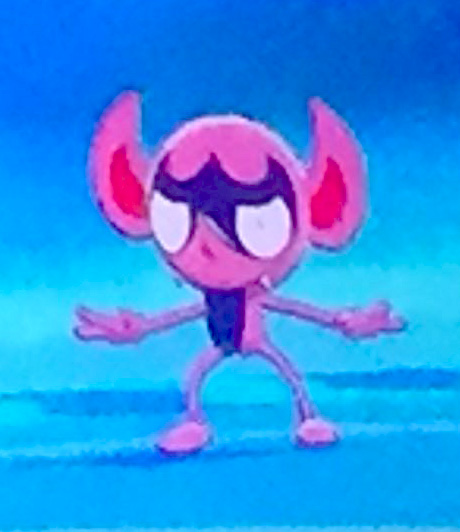 Impidimp
Category: ??? Pokémon
Type: Dark/Fairy-type
Height: ???
Weight: ??? lbs.
Ability: ???
Impidimp is a Dark/Fairy-type Pokémon that was first shown to the world at Nintendo's E3 demo booths on June 11, 2019. Not much is known about this Pokémon just yet.
Impidimp's Evolution Line
While it is likely that Impidimp will evolve, any information about its evolutions has not yet been revealed.
Screenshots of Impidimp
Below are several assorted pictures of Impidimp.
(Credits to @SebPro101 on Twitter for the E3 pictures.)