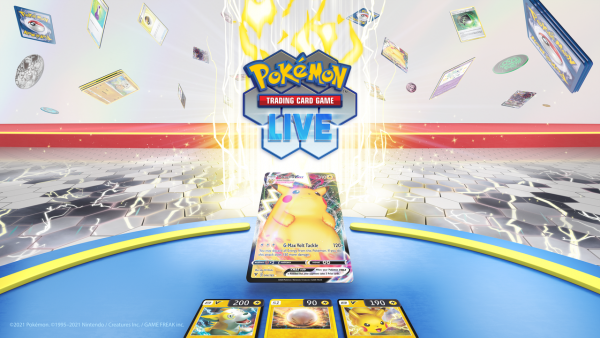 The Pokémon Company International has announced a new app that will launch sometime in the near future, Pokémon TCG Live, which will replace the existing Pokémon Trading Card Game Online (TCGO) app upon its release. Pokémon TCG Live will be available on PC, Mac, iPhones (iPhone 7 and up with iOS 15), iPads (iPad 2017 and up), and both Android smartphones and tablets (Android 8.0 and up).
UPDATE: This post has been updated on Sep. 21, 2021. It was previously reported that during the transfer from TCGO to TCG Live, extra individual cards beyond the cap (4 copies of most cards) would be converted into Credits. This has been corrected; Credits will only be earned from extras obtained in TCG Live, not in TCGO or the transfer process.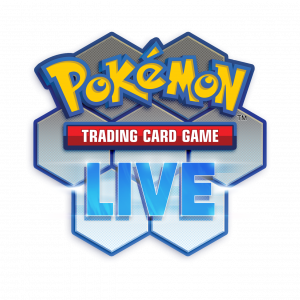 It brings a lot of changes from the existing Pokémon TCGO app, including a Battle Pass system, 3D customizable avatars, and ranked matchmaking. However, unfortunately the ability to trade in the new app will not be an option—instead, a new type of currency, Credits, can be redeemed for single cards that you might want or need for a deck, acting sort of like a wildcard.
The new Pokémon TCG Live app is set to launch globally (localized in English, French, Italian, German, Spanish, and Brazilian Portuguese) "sometime soon," while later this year, a global open beta will be made available for PC and Mac, while players in Canada will be able to try out the mobile versions first with a soft launch coming later this year before being made available everywhere later on. It's a free-to-play app and players get 8 playable decks for free, but can also unlock more cards for their decks by scanning the code cards inside of booster packs, which should be pretty much the same process as with the previous Pokémon TCG Online app.
In regards to the existing Pokémon TCG Online app, as long as you have your Pokémon Trainer Club account set up properly and linked to TCGO (which most people should), it will import most of your cards there—an exception being any sets older than Black & White, namely the HeartGold & SoulSilver series, which will not be migrated over. If you have more than 4 of a unique card in your collection (or more than 59 of a basic Energy, or more than 1 of an ACE SPEC, Prism Star, or a single part of a V-UNION card) when it is migrated over, those extra cards will not be carried over, which might seem bad at first but since you'll only ever need 4 of a card at most for decks and since trading will no longer be an option, it isn't a major issue.