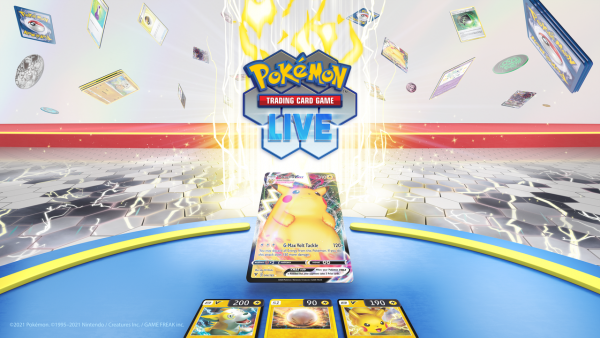 It's been a little over a year and a half since the successor to Pokémon Trading Card Game Online (PTCGO), Pokémon Trading Card Game Live (PTCGL), was first announced, and it has had several months now of open beta for players to test it out, report bugs, and hopefully get it into a satisfactory state before release. The full release date for PTCGL is now confirmed to be June 8, 2023, where it will exit its beta status.
Pokémon has already begun the "sunsetting" process for the original PTCGO, and the recent Scarlet & Violet TCG set wasn't even supported by the original PTCGO, just the new PTCGL.
Well, the sun is truly setting on the original PTCGO, as it will be shut down on June 5, 2023 and will no longer be playable. This means you have one month to redeem any older code cards on that platform; you'll still be able to redeem most older code cards on the new PTCGL (HeartGold & SoulSilver series excluded), but you won't be able to trade and you'll also have different pulls compared to the old PTCGO and the actual real-world packs, as PTCGL uses a modified drop rate.
You can read more about this end to the original Pokémon Trading Card Game Online in the Sunset FAQ the official website has available. In short, you'll still be able to transfer over most of your cards and some items from PTCGO to PTCGL, with the exception of very old cards such as anything before the Black & White era, but no more than 4 or whatever the deck building cap is for such cards. You'll want to read through carefully if you haven't yet transferred your PTCGO account to a PTCGL account.