Today marks the official release date of the Pokémon TCG set Sword & Shield—Chilling Reign, an expansion set featuring over 230 cards and themed around the Crown Tundra from the Pokémon Sword & Shield Expansion Pass.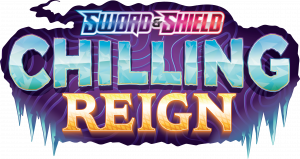 As such, cards from the set include both forms of Calyrex—Ice Rider V/VMAX and Shadow Rider V/VMAX—as well as the three Galarian Legendary Birds—Galarian Articuno V, Galarian Zapdos V, and Galarian Articuno V. There are, of course, plenty of other cards and many more Single Strike and Rapid Strike cards to continue those strategies that were introduced in the previous set, Sword & Shield—Battle Styles.
The Pokémon Company International was also generous enough to send Marriland some sealed Booster Boxes and Elite Trainer Boxes of the set for review and unboxing purposes, and you can find these videos further on in this post, along with an analysis on several of the notable cards in the set.