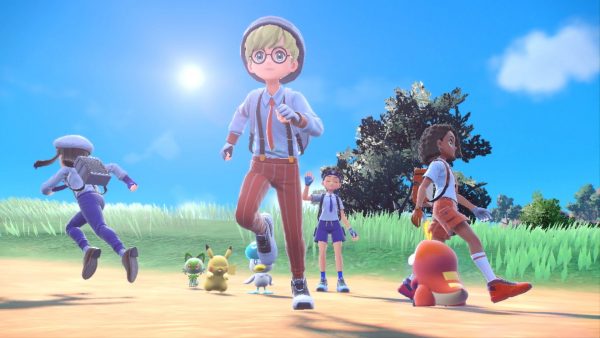 At long, long last, the Marriland Pokémon Scarlet & Violet Walkthrough has now been released to the public! While certainly quite a bit overdue, it's better late than never, and it proved to be one of the most ambitious walkthrough-writing challenges I've ever undertaken due to the open-world nature of the games. This posed a major challenge in regards to deciding how to cover it in the first place!
Additionally, although it was a long wait, I wanted to make sure that it was at least a relatively complete experience, so this is a complete* walkthrough for the game! Now, when I say "complete," I mean it covers getting all of the badges from all three storyline arcs, finishing the main three storyline arcs, and covering the "endgame" arc.
It doesn't (currently) cover postgame, it doesn't (currently) cover the Legendary Pokémon, and it also doesn't go into much detail on where to find Pokémon, items, or Trainers. It is meant to be more of an on-rails guide, guiding you through the game rather than showing you where to get everything, because otherwise it would be very confusing to read if you're just looking to beat the game!
Don't worry, as time goes on, I hope to add more information-heavy pages for each of the main areas in the games to help you locate all of the Pokémon or items in a given area, but this is something that will require a substantial amount of research and coverage. In the meanwhile, I wanted to make sure that I could at least provide you with a complete* walkthrough—and, again, that asterisk is to specify it is from start-to-finish, not literally everything. It was important for me to complete this because, yeeeeah, there are unfortunately quite a lot of walkthroughs on the website that have been put on hold, so I didn't want this one to meet a similar fate!
Anyway, I hope you are able to enjoy the walkthrough and I hope that it helps new players coming to the game over the next several months, or perhaps helps you on a repeat playthrough!