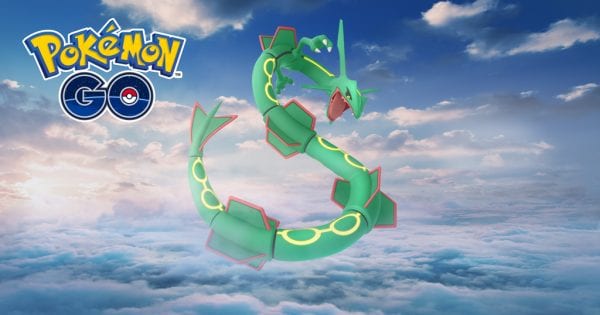 The legendary Pokémon Rayquaza will be swooping down from the skies for some more Raid Battles in Pokémon GO for the Special Raid Weekend.
This Special Raid Weekend takes place from Friday, March 15, 2019 at 1pm PDT (GMT-7) to Monday, March 18, 2019 at 1pm PDT (GMT-7).
Rayquaza has been around before in Pokémon GO, but it is not a regular occurrence, so if you missed it in the past, this may be your chance to catch it. There is no mention of it being Shiny and, according to Serebii.net, the Japanese notice specifically states that it is not available in Shiny form during that weekend.