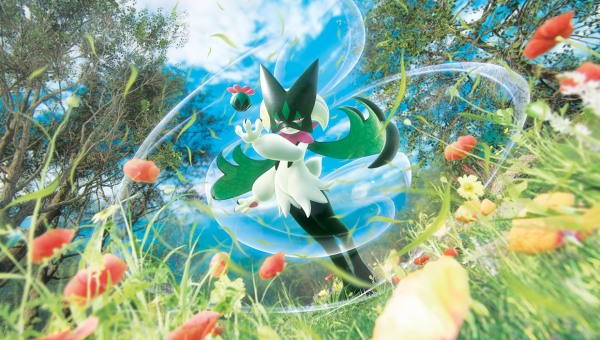 The Pokémon Scarlet & Violet TCG expansion isn't quite out yet, but a new Pokémon TCG expansion for the Scarlet & Violet era has already been announced. Scarlet & Violet—Paldea Evolved launches worldwide on June 9, 2023 and features more Pokémon ex, special illustration variants, and more.
Set Contents
Over 190 cards, including more than 30 Trainer cards
15 Pokémon ex, including Meowscarada ex, Skeledirge ex, Quaquaval ex, Chien-Pao ex, Ting-Lu ex, and Pikachu ex
3 Tera Pokémon ex: Slowking ex, Forretress ex, and Dedenne ex
18 full-art Pokémon ex cards
8 full-art Supporter cards
36 illustration rare Pokémon cards
15 special illustration rare Pokémon and Supporter cards total
9 "hyper rare" gold etched cards (Pokémon ex, Trainer cards, Energy cards, etc.)
Unfortunately, no card previews were made available at the time of this post.
Products
Booster Packs
Here's a look at the five different booster pack variations available for the set: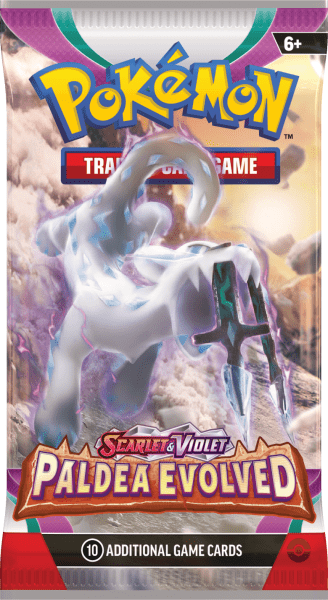 Elite Trainer Box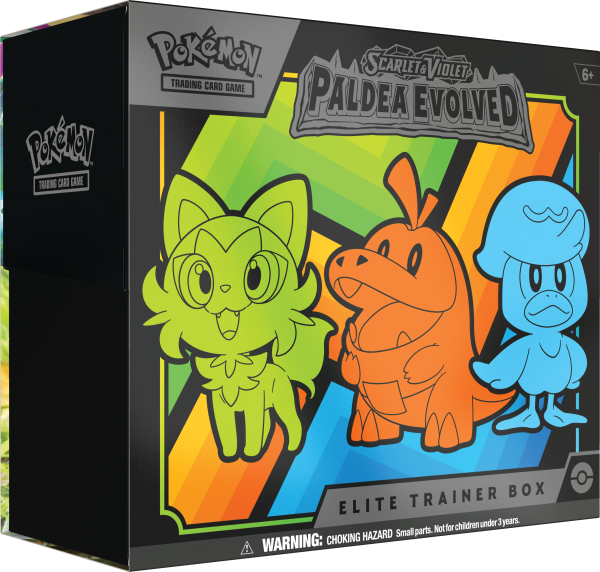 There are two versions of the Elite Trainer Box for Scarlet & Violet—Paldea Evolved: the standard Elite Trainer Box (first image) and then the Pokémon Center Elite Trainer Box (second image), the latter of which is exclusive to the Pokémon Center website. These contain booster packs, card sleeves, damage counter dice, and more. The Pokémon Center version costs a bit more but has slightly improved contents—two extra booster packs, two copies of an "illustration rare style promo card" (one of which featuring the Pokémon Center logo), and potentially more.