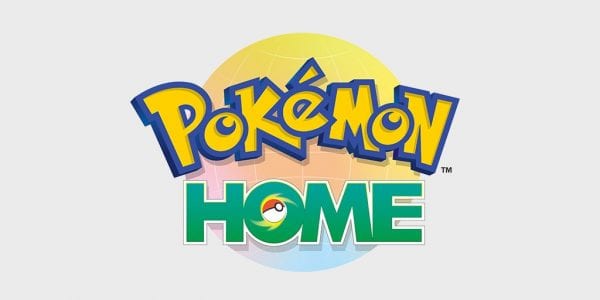 UPDATE 2 (May 25, 2023): The official Pokémon social media have confirmed that maintenance for Pokémon HOME, which will include the version 3.0.0 update and Scarlet & Violet compatibility, is set for May 29, 2023 at 5:00pm PDT / 8:00pm EDT (May 30, 2023 at 00:00 UTC) and will last for several hours. This new time comes after a previous delay, which is mentioned briefly below.
---
UPDATE (May 19, 2023): The official Pokémon social media have announced that the press release, news update, and social media posts across multiple languages confirming the May 23/24 date were "mistakenly posted" and that the actual release date is "yet to be announced" although is "coming soon though." The original Marriland post is included below.
---
Over 6 months after the launch of Pokémon Scarlet & Violet, the online Pokémon HOME storage service is finally getting an update that will add compatibility with Scarlet & Violet, allowing players to store and transfer Pokémon back and forth between HOME and any compatible game.
The update will go live on May 23, 2023 at 6:00pm PDT / 9:00pm EDT (May 24, 2023 at 00:00 UTC, although this time is subject to change for other regions) and will be available on both the Nintendo Switch and Mobile versions of Pokémon HOME.
Transferring Between Games and HOME
Unlike the transition from Generation VII's HOME and Generation VIII's HOME, where it was a one-way trip if you moved forward a generation, you can transfer back and forth between Generation VIII games and Generation IX games, so long as the Pokémon you're transferring is available in the destination game (it needs to have data coded, so some Pokémon like certain Legendary Pokémon may be transferrable, despite not being directly available).

For example, you can transfer a Pikachu caught in Scarlet (Gen IX) to Sword (Gen VIII) or Brilliant Diamond (Gen VIII), but cannot transfer a Quaxly from Scarlet to either of those games, nor can you transfer a separately unavailable Pokémon, such as Glameow from Brilliant Diamond or Legends: Arceus to Sword or Scarlet.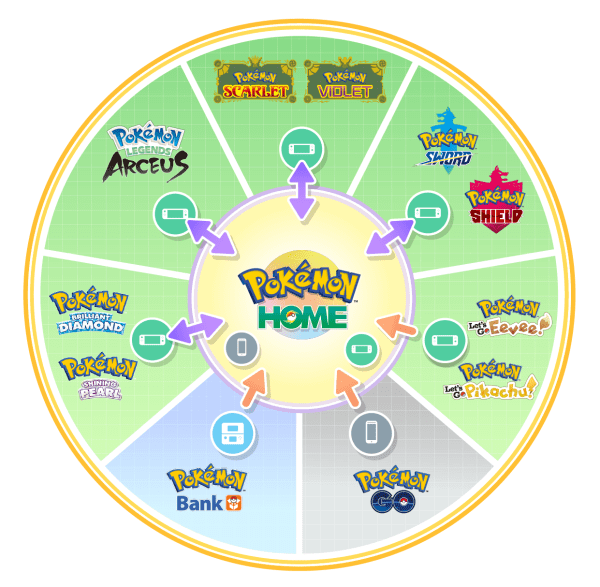 Pokémon caught in Poké Ball variants that were not available in the target game will be contained in a Strange Ball in the target game. It will return to being in its original Ball when returned to a game that has that Ball in it. (For example, Feather Balls in Legends: Arceus will turn into Strange Balls in other games.)
Pokémon transferred to Scarlet or Violet from older games will have their Tera Type automatically assigned based on their base type.
With version 3.0.0 of HOME, you'll also be able to have Pokémon learn any move that it previously learned directly from HOME. This is done while in the linked game, and the selection of moves available will reflect the moves from that game.
Full Compatibility List
Two-Way Transfers
The following games are considered two-way transfers, meaning they can go back and forth between HOME and any other game on this list, as long as in-game data exists for them in that game.
One-Way Transfers
The following games and services are considered one-way transfers, meaning once you transfer Pokémon from those games or services to a different game, they will no longer be able to be sent back to the original games.
You can still transfer Pokémon from HOME back to the original game as long as you haven't sent it somewhere else outside of HOME or a different game from that "pair" (e.g. Let's Go, Eevee! transferring to Let's Go, Pikachu!).
* NOTE: Pokémon Bank is a true one-way transfer, where you cannot transfer the Pokémon back to Bank from HOME after transferring it.
Hidden Ability Sprigatito, Fuecoco, and Quaxly
After transferring a Pokémon from Scarlet or Violet to HOME for the first time, you'll receive a Mystery Gift in the mobile version of HOME that will grant you a Sprigatito, Fuecoco, and a Quaxly, each with their Hidden Ability. Although these Abilities are already available by use of the Ability Patch, those tend to be a bit hard to come by if you aren't able to take down the 7-star Raids; even if you've got plenty, it's a nice bonus gift to get a set of Hidden Ability starters.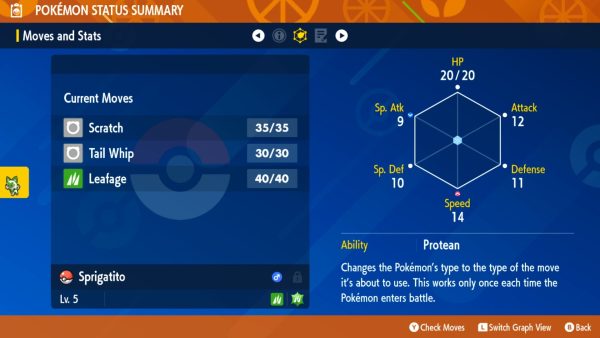 Sprigatito gets Protean for its Hidden Ability, Fuecoco gets Unaware, and Quaxly gets Moxie. All are pretty useful.
More Details
You can convert HOME Points into LP in Scarlet & Violet. You earn HOME Points based on the number of Pokémon in your boxes. However, if you have older games, it's usually wiser to use these to convert into BP instead, as those tend to be a lot harder to earn than LP in the newer games.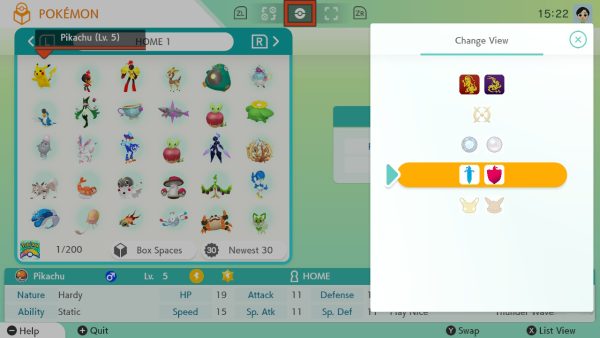 You will be able to view different games in the Pokémon's summary screen while in HOME. For instance, if you had a Pokémon in Legends: Arceus and transfer it to Scarlet & Violet, you would (presumably) be able to toggle between stats and moves for each game, in case there are differences.
More challenges and stickers!
You'll be able to transfer Gimmighoul's Roaming Form from Pokémon GO into Scarlet & Violet.