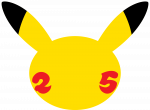 The 25th Anniversary of Pokémon is this year, 2021. It's almost been 25 years since it was first released in Japan in February 1996, and to celebrate this quarter-century milestone, The Pokémon Company International has announced a special music partnership, several lines of merchandise, and special collections of Pokémon TCG oversized cards featuring the eight generations of starter Pokémon cards in glorious oversized versions.
You can read more about it on the official press release, or down below.
Global Music Celebration: P25 Music
Music is a big part of Pokémon focus in regards to celebrating their 25th Anniversary, so they're teaming up with UMG — Universal Music Group — to work with various talent in the music industry. This program is known as P25 Music, and it is being headlined by pop icon Katy Perry, who has shared a statement revealing how Pokémon has been a part of her life for such a long time.
"Pokémon has been a constant in my life from playing the original video games on my Game Boy, to trading Pokémon TCG cards at lunch, to the adventures of catching Pokémon on the street with Pokémon GO. I've even visited the Pokémon Café in Japan while on tour! It is an honor to be chosen to help celebrate a franchise that has given me so much joy in the last 25 years, and to be able to watch it evolve in the ways it's provided that kind of electric joy for the kids in my life and around the world."

Katy Perry, per the Press Release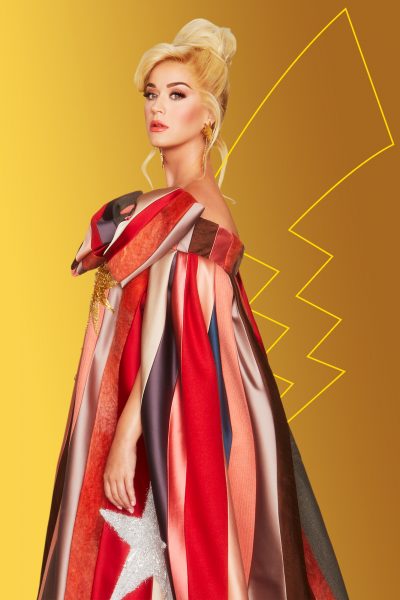 Pokémon 25 Website Hub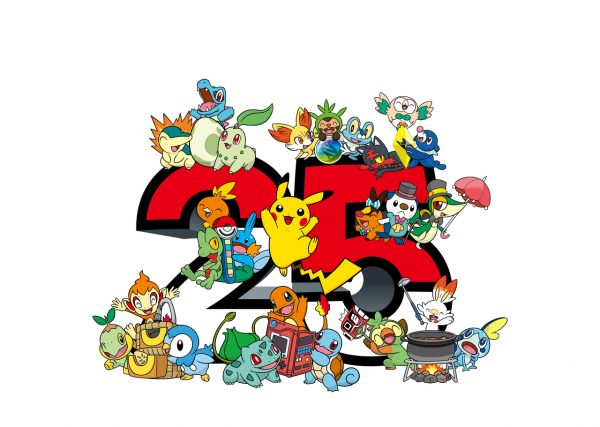 The official Pokémon website has a special hub on their website — easily accessible from 25.pokemon.com — to celebrate their 25th Anniversary. While there's not much on it just yet, it will be updated throughout the year to give fans a chance to relive their journeys through all of the different regions the series has given us over the years.
It will go through each of these regions in reverse chronological order, so it will start with the Galar region from Pokémon Sword & Shield, and eventually end with the Kanto region from the original Pokémon Red & Blue.
Anniversary Partners & Merchandise
The press release includes a rather large list of different companies that The Pokémon Company International will be working with in regards to merchandise and other promotions.
They've listed Build-A-Bear Workshop, General Mills, Levi's, McDonald's, and more, and then additionally list special merchandise from their licensees, Jazwares, Scholastic, Mattel, Funko, PowerA, and The Wand Company.
This is not an exhaustive list, but should give an idea of which companies to expect Pokémon hype from.
Additionally, they'll be adding 25th Anniversary-themed products to their Pokémon Center website, which has recently expanded into shipping to Canada from their PokemonCenter.ca website. One product they've announced is a special limited-edition 25th Anniversary-themed skateboard by Bear Walker, and preorders for that will begin on January 19, 2021.
Pokémon TCG: Oversized "First Partner" Packs
Coming soon, you'll be able to buy special "First Partner" packs of Pokémon TCG cards. These are not like your usual Pokémon TCG packs, though — these are a three-pack of three oversized cards, and each pack contains three starter Pokémon from one of the regions, in addition to 2 regular-sized Pokémon booster packs.
There's also a special Collector's Binder that can, thankfully, be used to store these oversized cards in, which is good because these are traditionally a bit tricky to find storage for. The Collector's Binder is also where you'll get the oversized Pikachu card, as that is not available in the other packs.
These will roll out in waves, so they'll launch throughout the year, again following the reverse-chronological order mentioned in the Pokémon 25 website hub, so Galar starters will be available first.
Each of these First Partner Packs as well as the First Partner Collector's Binder have a MSRP of $9.99 USD, and will be for sale at participating retailers and hobby shops, as well as the official US Pokémon Center website and its Canadian counterpart.
The oversize cards are all based on one of the first versions of the cards available in the Pokémon TCG, except with a special Pikachu 25 stamp on the bottom-right corner of their art.
Down below you can see all of the First Partner oversized cards, but first, here's a list of when each of them will be available:
Feb. 26, 2021: First Partner Collector's Binder (Pikachu)
Mar. 5, 2021: First Partner Pack (Galar) (Grookey, Scorbunny, Sobble)
Apr. 2, 2021: First Partner Pack (Alola) (Rowlet, Litten, Popplio)
May 7, 2021: First Partner Pack (Kalos) (Chespin, Fennekin, Froakie)
Jun. 4, 2021: First Partner Pack (Unova) (Snivy, Tepig, Oshawott)
Jul. 9, 2021: First Partner Pack (Sinnoh) (Turtwig, Chimchar, Piplup)
Aug. 6, 2021: First Partner Pack (Hoenn) (Treecko, Torchic, Mudkip)
Sep. 3, 2021: First Partner Pack (Johto) (Chikorita, Cyndaquil, Totodile)
Oct. 8, 2021: First Partner Pack (Kanto) (Bulbasaur, Charmander, Squirtle)