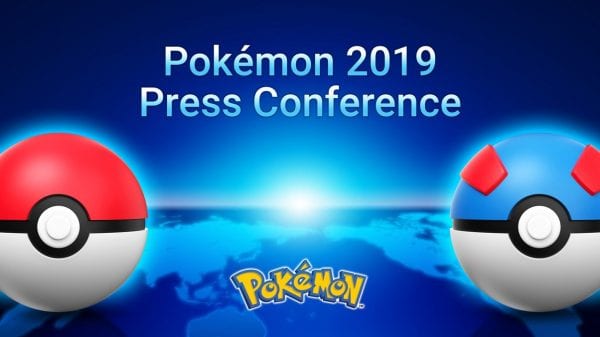 Two big announcements have been made today pertaining to upcoming Pokémon games. The first of which is the Pokémon 2019 Press Conference held in Tokyo, Japan, which will be broadcast live on Twitch.tv/Pokemon on Tuesday, May 28 at 6:00pm PDT / 9:00pm EDT / 1:00am GMT.
This press conference "will cover a number of topics of interest to Pokémon fans," though that does not necessarily indicate news of Pokémon Sword & Shield, which will instead have its own dedicated Pokémon Direct on Wednesday, June 5 at 6:00am PDT / 9:00am EDT / 1:00pm GMT and is scheduled to last for 15 minutes.
With recent news of Pokémon partnering with mobile developer DeNA, and Pokémon GO's announcement being launched in a similar fashion several years ago, it seems quite possible that this press conference will share information on the upcoming mobile game that is said to be released by March 2020.