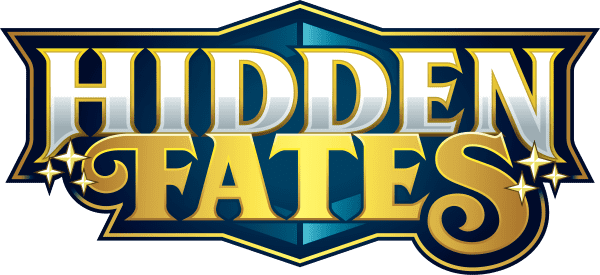 The next expansion for the Pokémon Trading Card Game has been announced and it is known as Hidden Fates. It is a smaller expansion, consisting of 68 cards in the main set, and will be released in booster packs contained in various Hidden Fates product sets starting on August 23, 2019.
Hidden Fates is the first TCG set to introduce a powerful TAG TEAM trio: Moltres & Zapdos & Articuno-GX, shown below. It also includes various Shiny versions of certain cards, such as Mewtwo-GX and Charizard-GX.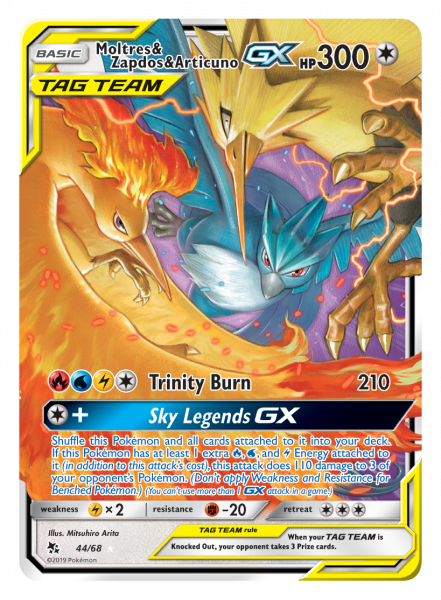 Products in the Hidden Fates expansion will be gradually released throughout the Summer and early Fall.
The Hidden Fates Pin Collection will be released on August 23 and contains one of two promo cards, featuring either Mewtwo or Mew, as well as a corresponding pin and three booster packs of Hidden Fates.
The Hidden Fates Tins, releasing on September 6, contain a promo card of either Charizard-GX, Gyarados-GX, or Raichu-GX, as well as four Hidden Fates booster packs.
The Hidden Fates Elite Trainer Box releases on September 20 and contains a full-art promo of Moltres & Zapdos & Articuno-GX, 10 Hidden Fates booster packs, sleeves, dice, and more.
More products in the Hidden Fates line will be released throughout thee fall, including the Hidden Fates Poké Ball Collection and Hidden Fates Ultra-Premium Collection.
All cards in the set will be available in the Pokémon TCG Card Dex app once they are released.
---
While you're waiting for Hidden Fates, you may consider picking up some Detective Pikachu TCG cards to add to your collection.
* As an Amazon Associate, Marriland earns from qualifying purchases.