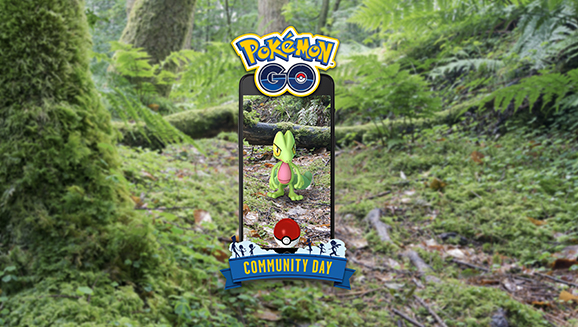 This Saturday, March 23, 2019, from 3:00pm to 6:00pm in your local time zone, Treecko will be the star of the show in March's Pokémon GO Community Day.
During these three hours, Treecko will be very common and much easier to catch, and it should presumably have a greater chance of it appearing as a Shiny — as is the case with most Community Days.
If you evolve Grovyle — Treecko's evolution — during the three-hour window and up to one hour afterwards, it will know the event-only move Frenzy Plant as a Sceptile.
Lastly, throughout the event, Incubators will receive a massive boost, hatching Eggs that were placed in them during the event four-times faster than usual, which is a great way to get a bunch of Eggs hatched.