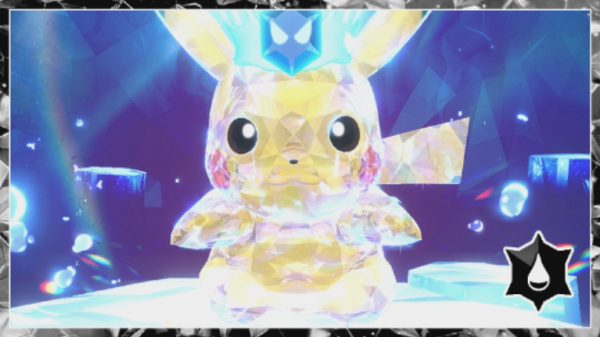 With very little notice, the next 7-star Tera Raid Battle Event for Pokémon Scarlet & Violet has been announced, and it features none other than the mascot of Pokémon itself: Pikachu! Yes, that's right, you'll be able to fight against a Water Tera Type Pikachu, Pikachu the Unrivaled, in 7-star Tera Raids.
The Tera Raid Battles begin on February 23, 2023 at 4:00pm PST / 7:00pm EST (February 24, 2023 at 00:00 UTC) and run until February 27, 2023 at 6:59am PST / 9:59am EST (14:59 UTC). Pikachu will always be a Water Tera Type and have the Mightiest Mark, which grants it the title Pikachu the Unrivaled when sent out in battle.
More information on this Pikachu will be posted here after the event goes live, so stay tuned, but at least this should give you a (brief) chance to prepare some Pokémon to fight against it!