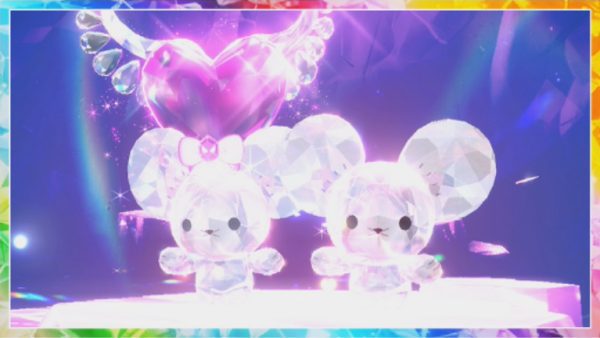 Until February 14, 2023 at 3:59pm PST / 6:59pm EST (23:59 UTC), a special, limited-time Tera Raid Battle Event is live in Pokémon Scarlet & Violet featuring the Pokémon Tandemaus. This Tandemaus is available in 1–5-star Raids (yes, even 1-star Raids!), and is available in a variety of Tera Types, with 5-star Raids having a boosted chance of being Fairy Tera Type.
The rewards for these Tandemaus aren't anything too spectacular, and they shouldn't be too difficult to take down, given they aren't even their evolved form, Maushold, but it's a good way to get some various food items for making sandwiches. It's also a way to get Tandemaus or Maushold with its Hidden Ability, Own Tempo (as Tandemaus) / Technician (upon evolving to Maushold), which can be gotten on any 3-, 4-, or 5-star raid.
You can see the full list of Tandemaus' rewards and moves over on Serebii's page covering the event.