Today's Pokémon Presents presentation revealed more footage and numerous details about Pokémon Brilliant Diamond & Shining Pearl as well as Pokémon Legends: Arceus, but in addition to that, it also showcased some updates to some of their other existing games.
In summary, Pokémon Café Mix is becoming Pokémon Café ReMix later this Autumn, Pokémon Masters EX is celebrating its two-year anniversary by bringing back N and teasing at a new story arc in September, and Pokémon UNITE's mobile version launches on September 22, 2021 and both Sylveon and Mamoswine have been confirmed as upcoming additions to the roster of playable Pokémon with Unite licenses coming soon.
Pokémon Café ReMix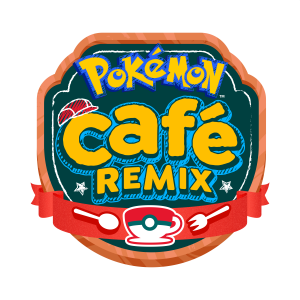 Pokémon Café Mix, which launched in June 2020, has had a few updates over its lifespan, but it had mostly stagnated with repeated events over the past few months. This will change, however, as this autumn the game will be refreshed and renamed to Pokémon Café ReMix.
Café ReMix will introduce new visitors, puzzles, mechanics, dress-up options, and, of course, Pokémon. The video mentions that it will ensure Café ReMix is something that will be enjoyed "for years to come," so hopefully it will stick around for awhile.
Pokémon Masters EX
Pokémon Masters EX, which originally launched as Pokémon Masters back in 2019, is celebrating its two-year anniversary and will introduce the power of Dynamaxing as well as a new legendary event, Howling Shield of Eternity, where players can help Hop, Gloria, and Leon try to capture the Legendary Pokémon Eternatus. This event lasts until September 15, 2021.
Following that, N and several other sync pairs will return as part of the anniversary celebration, and N will even have a new outfit and the capability to damage multiple Pokémon at once with his Pokémon. Giovanni and the other villainous team leaders were shown in the Presents, hinting at a return of Rainbow Rocket.
Pokémon UNITE
Pokémon UNITE launched on Nintendo Switch earlier last month, and the game was touted to eventually add support and cross-play compatibility with mobile devices. The Presents presentation confirmed that the mobile launch date for mobile devices will be on September 22, 2021, and preregistration is now available on both the Google Play Store and the Apple App Store.
If the total amount of preregistrations on these stores reaches 2,500,000, players will receive Pikachu's Unite license; if the total reaches 5,000,000, players will also get the Festival Style Holowear for Pikachu. Both of these rewards can be obtained—assuming the goals get met—by logging into the mobile version of Pokémon UNITE before October 31, 2021 and completing the event. This is in addition to the ongoing Zeraora promotion that is accessible on the Nintendo Switch version until the end of the month.
Not only that, but two more playable Pokémon have been announced and will be coming soon: Mamoswine and Sylveon.