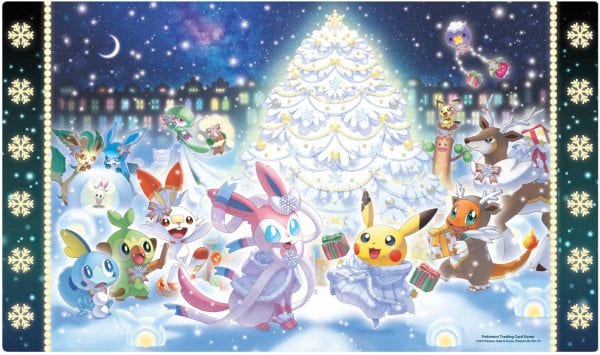 Starting tomorrow, November 1, 2019, the US Pokémon Center website will begin stocking a wide selection of special holiday-themed Pokémon merchandise that will help US Trainers get into the holiday spirit.
These items include plushies, decor, stockings, string lights, and ornaments, among other things — yes, even the obligatory ugly sweaters .
Plushies
Very cute plushies for this year's holiday line! That reindeer Charmander is surprisingly adorable.
Clothes
The joke around the holiday season is that you always get stuck with the infamous "ugly sweaters" or families wear a matching set of them for no real reason other than to celebrate the holidays, but I could personally see my family wearing a set of those sweatshirts for the holidays!
For The Tree
For those of you that set up a Christmas tree, you can decorate it with these decorations to give it an extra Pokémon flair.
Delibird Express Figures
Please note that the Delibird Express line will not be available immediately and is said to be "coming soon."
Miscellaneous
Above are a few other items revealed, although only the pins and stocking are to be available tomorrow and the rest are "coming soon." The Seasons Greeting card has cute Pikachu and Eevee pins that come with the card, so the recipient won't just receive a thoughtful card, but pins to go along with it.
---
As stated earlier, these products are exclusive to the US Pokémon Center website at PokemonCenter.com, and some of them won't be available tomorrow but will be "soon" instead. Unfortunately, shipping outside of the US is not an option.